I found the best anagrams in English!!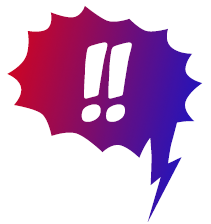 Length: 10 minutes
Description
In 1991 I built a list of all the anagrams in the dictionary. The results were a giant file of many uninteresting anagrams, so I wanted a way to filter out the boring ones. My idea worked and I found what is surely the best signle anagram in English. But the program took a couple of hours to run.
Many years later I learned a better algorithm, which I implemented. It took only three seconds to run! I'll explain the two algorithms and discuss the surprising results.
This talk was written for !!Con 2017
At some point I hope to write up the notes about the talk and explain what the slides are actually about. Also all the stuff I had to leave out to get the talk down to ten minutes. (Er, twelve minutes, cough cough.)
The talk was based on a series of three blog posts I wrote in February 2017:
The blog posts may be easier to follow than the talk slides.

The talk was recorded by Confreaks. You can view the recording on their web site.



---
Return to: Universe of Discourse main page | Perl Paraphernalia | Other Classes and Talks

mjd-perl-yak+@plover.com