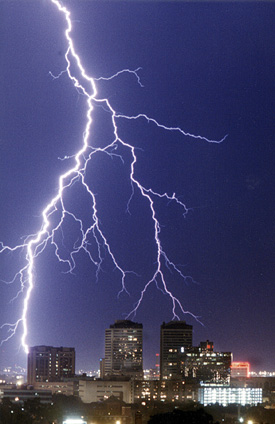 Lightning Talks at the 2006 O'Reilly Open Source Convention
Lightning talks are brief (5-minute) talks that focus on a single example, idea, project, or technique. Lightning talks do not attempt to cover all aspects of their subject matter, but rather to present one facet of the idea clearly and succinctly.
How to Submit
Lightning Talks
To submit a proposal for a lightning talk, please send your proposed title and an abstract of up to four sentences to osc-lt-2006-submit@plover.com.

If your submission is recveived, you will receive an email confirmation message within one hour. If you don't receive an email confirmation message, your submission was not received.

The deadline is the end of Thursday, 6 July, 2006, EDT.

If your talk is accepted, you will be notified by the end of Sunday, 9 July, 2006.

The deadline for submissions has been extended to Monday, July 24 19:00 PDT (2006-07-25 0200 UTC). To submit a talk, send a proposal as above or contact me in person at OSCON.
Tenatative Schedules
A tenative schedule will appear here sometime after the submission deadline.
Questions?
mjd-osc-lt-2006-questions@plover.com
More Information about Lightning Talks.
Any questions? Mail me.
---
Return to: Universe of Discourse main page | What's new page | Perl Paraphernalia | Lightning Talks Page